You;ve written a killer ad for your whatsit, and to complete it need to add the photos.
What's this? Trademe will allow you to have one photo for free, but if you want three they charge you! Your whatsit will sell for a price where the profit margin won't allow for the extra cost. What to do?
There is a way you can get two, three or even four photos at no extra cost! Using Irfanview. Here's how.
For the purposes of this demo I will be selling the Kingston Flyer. Photos for demo purposes are hosted on photobucket, and have been reduced in size and quality.
1. Assemble your photos
2. Trim your photos so that you only have what you need (Scammers use this technique to remove that pesky ebay symbol). Open the photo in Irfanview, place your cursor at one corner, hold the left mouse button, draw across to the diagonal to enclose the area you want to save. Release the mouse button. If you get it wrong just click anywhere in the picture and start again. Once you are happy click Crtl/Y. Save your trimmed photo (NB. Use a different name, otherwise your original photo is overprinted)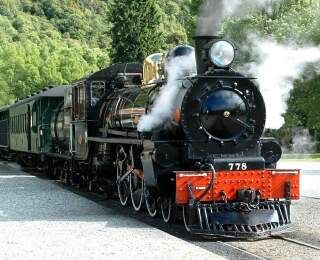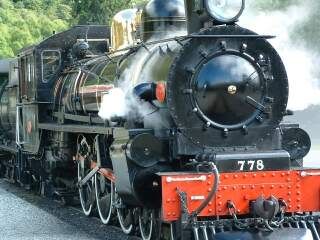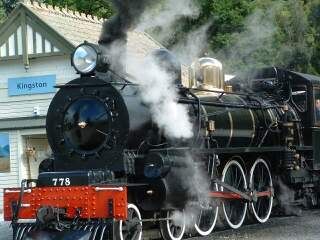 3. Decide on the layout of your photos. Most common layouts would be
[ ]
[ ]
[ ]
Or
[ ][ ]
[ ]
The top layout is simplest, and covered first.
4. Open Irfanview
5. Click Image/Create Panorama Image. Make sure Direction/Vertical radio button is selected
6. Add each image using the Add Image button and search pop up box.
7. Remove any incorrect image by highlighting and clicking Remove Image
8. Highlight any image name and use the move up & move down buttons to change the order
9. Click Create Image and it's done (almost). This is a large picture, too big to upload to Trademe server, and needs to be resized. Trademe says to upload pics must be no larger than 500 KB, and under 1000 x 1000 pixels in size.
10. To resize click Image/Resize-Resample (or Crtl/R)
11. Make sure that set new size and in pixels radio buttons are selected. Also make sure Preserve Aspect Ratio is checked.
In the Width and Height boxes, change the larger figure to 1000. The smaller figure will automatically be changed. Click OK and your pic is resized. If neither figure is above 1000 don't resize.
12. Save using File/Save As. Give your picture a new name. For web display purposes I save my pictures at 65% in Jpeg format. This makes the pictures small, while still retaining as much quality as possible. Trademe will only accept pictures in Jpeg or GIF formats.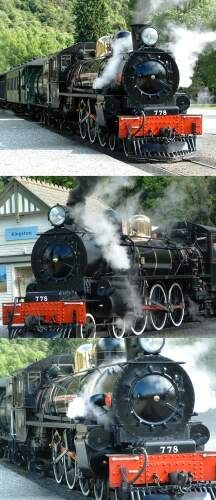 13. To use the second format at 3. Above you need these extra steps after 4. Above.
- Click Image/Create Panorama Image. Make sure Direction/Horizontal radio button is selected
- Select your two horizontal pictured
- Create your panorama using two pictures
- Save the panorama
- Now go to instruction 5 above, and use the panorama you have just created as the first picture to select, and follow the instructions to completion.