If, like me, you find the Police raid on Nicky Hager's home and subsequent ten hour search by five officers to be extremely offensive in our democracy, you may want to donate something to his legal fund. All money donated goes directly to Hager to fund his legal costs.
https://www.givealittle.co.nz/cause/NickyHager
" onclick="window.open(this.href);return false;
The Herald has an appropriate cartoon.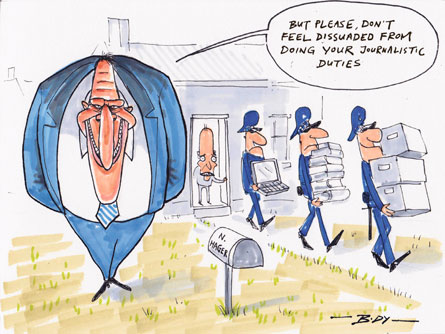 And here's Hager's statement on the event.
http://www.scoop.co.nz/stories/PO1410/S ... operty.htm
" onclick="window.open(this.href);return false;